– Cheese Käse Fromage since 1916 –
Visser Cheese –your reliable, versatile and fast business partner for the best quality cheese selection from Holland, since 1916.
An authentic family-run business with over 100 years of experience and passion for cheese. Our love for cheese runs through our veins and is passed on from generation to generation. "Daer leit een torentjen"; try to find some business there " is a winged statement of our grandfathers and is still heard nowadays. Founder Hendrik Visser, our first generation, started as fish vendor, but later decides to move into cheese when the fishing conditions deteriorate. In 1916 he officially registers Visser Kaas.
As time passed, the trade in cheese began to grow, what eventually led to the opening of the first cheese warehouse in 1959. Besides being a storage facility, the warehouse is also used to ripen cheese. The wholesale cheese business is born.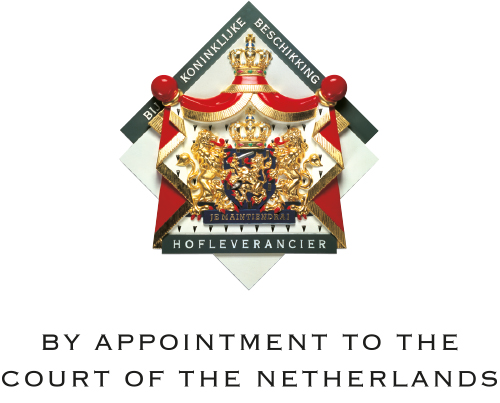 Now, after five generations, our company has become a significant wholesaler on the international cheese market. We offer the best selection of cheese from Holland; Gouda, Edam, Maasdam and more. Our Gouda cheese ripens on traditional real wooden boards at a right temperature until the perfect age and excellent taste is reached. You can find both smooth creamy cheese as well as fine two year aged cheese with visible salt crystals in our warehouse. A great variety, a great sight; the right type of cheese for all types of cheese lovers.
Next to offering the best quality cheese, we believe that our rich history still plays a significant role in our everyday management, services and responsible business decisions. Our reputation is going strong for over 100 years. Which has officially been confirmed upon receiving the Royal Warrant 'By Appointment to the Court of the Netherlands' in 2016. Of which we are very proud of  naturally.
'Cheese Masters since 1916'